Anvil Online
Main Menu
Home
The Calendar
Article Index
Back Issues
TheMarketplace
Bulletin Board
Resources
Reviews
Subscribe
Submissions
OurAdvertisers
Links
Accessories
About Anvil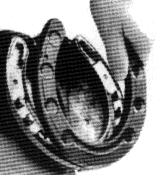 Slypner Athletic Horseshoes
150 Sullivan Street
Claremont, NH 03743
Phone: 603/543-1513
Phone: 800/759-7637
Fax: 603/543-1522
E-mail: shorse@cyberportal.net
Contact: Jane McKeen

Web Site www.slypner.com

Manufactures a two part horseshoe system comprised of a stainless steel base plate and a polyurethane wearing sole. Slypners provide excellent shock reduction and increased traction. Used for pleasure, sport, and therapeutic needs.




































______________________________________________________________