Published in the November 2000 Issue of Anvil Magazine
Please note: The complete version of this interview is located in our Full Content Area which is available to Anvil Magazine subscribers and Anvil Online members.
Go to the complete article now
Subscribe now using our secure server
Publisher's Note: In March of this year, I attended one of Sid Suedmeier's annual Little Giant Power Hammer Rebuilding Seminars in Nebraska City, Nebraska. Sid is the owner of Little Giant, and he, along with his colleague, Fred Caylor, are in the business of rebuilding the Little Giant power hammers, which are no longer manufactured. During the weekend class I had the opportunity to spend some time with Fred Caylor, one of the class instructors.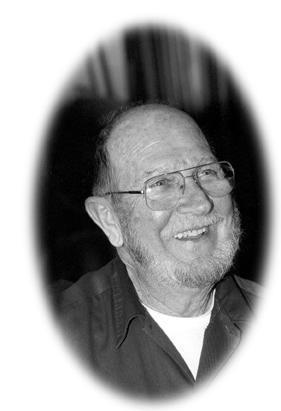 ANVIL: Fred, you're from Zionsville, Indiana, originally. I'm fascinated by a bit of your own personal history. You mentioned that you were in the South Pacific in World War II on a repair ship.
FRED: That was after the war; during the war I was on an LST, part of the landing forces. My hitch was not up until two years after the end of the war, so we had to be transferred and I was put onto a repair ship. I was what they called a ship striker - striker meaning attempting to make the next grade - and they had an opening for a blacksmith, so that was where I went.
ANVIL: Was there a master smith on the ship from whom you could learn?
FRED: Our chief was the master smith. He had gone into the U.S. Navy in 1936 due to the Depression, was a master blacksmith out of North Carolina, and was in charge of the shop. And he ruled it with an iron fist!
ANVIL: Was that good or bad?
FRED: It was actually very good. He was a fantastic man. Even his name was Smith.
ANVIL: Tell us about the blacksmith's shop. What was it like?
<End of Abstract>
Please note: The full version of this "Blacksmithing How-To" is located in our Full Content Area which is available to Anvil Magazine subscribers and Anvil Online members.
Go to the complete article now
Subscribe now using our secure server
Look for Part 2 of this interview in the December issue.
Return to the November 2000 Table of Contents